Full Service Professional Magic Shop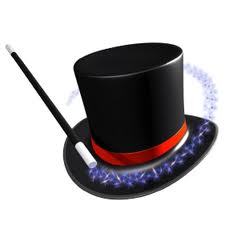 JCR  MAGIC is your local brick and mortar shop
  This is how a brick and mortar shop works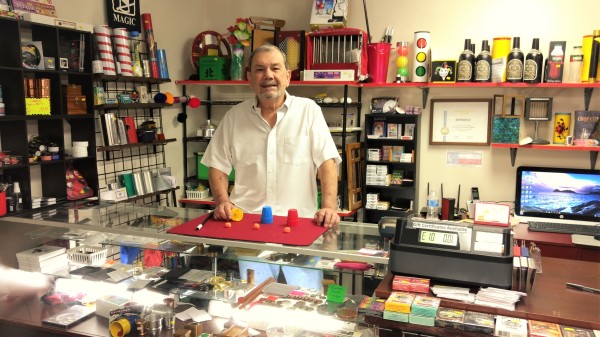 Shop  JCR MAGIC 

Your local Brick and Mortar Shop for Professionals, Beginners, and Hobbyists in SAN ANTONIO  since 1997.

We appreciate your support in keeping us in business.

THANK YOU!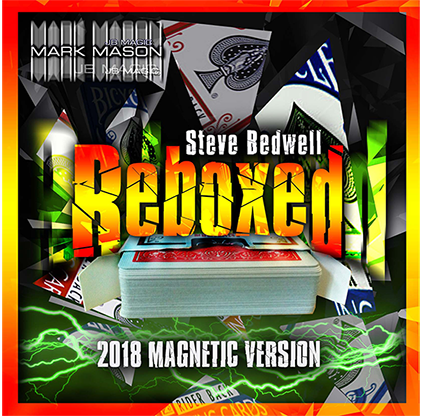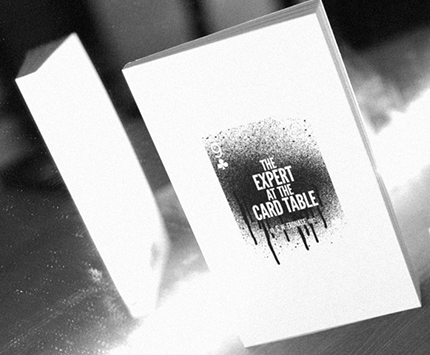 This is a very special 2018 Madison Edition of The Expert at the Card Table by S.W. Erdnase... 

Artist Neema Atri has taken every one of M.D. Smith's original drawings of Erdnase's hands and modified them by giving Erdnase the tattooed hands of Daniel Madison! It is the perfect addition to any Madison or Erdnase collection. 

Watch Video Demo​ ​​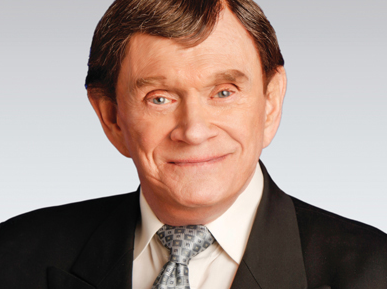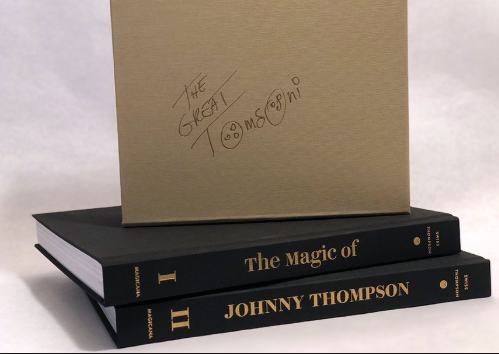 The Magic of Johnny Thompson (Hardcover Set) Called the greatest magician alive, Johnny Thompson has published the definitive collection of his life's work. VERY LIMITED QTY. EACH SET HAND-SIGNED BY JOHNNY THOMPSON.

Written by renowned author Jamy Ian Swiss and the master magician himself, Johnny Thompson, The Magic of Johnny Thompson meticulously details the real secrets of seventy-eight of Johnny's most cherished and celebrated routines, including The Cups & Balls, The Balls in the Net, The Egg Bag and The Gambler's Ballad.
Check out our

BEST SELLERS

SUCKER PUNCH
WATCH VIDEO
​

BANSHEES 

ADVANCED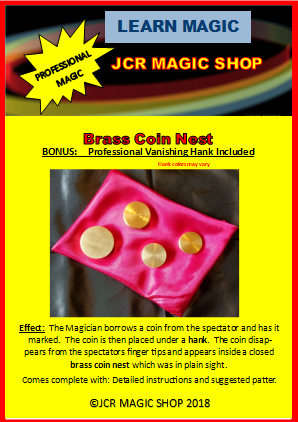 Includes Professional Vanishing Hank!
Gecko Pro System (Gimmicks and Online Instructions) by Jim Rosenbaum 
Take your Vanishes to the next level! 
The Gecko Pro System (GPS) combines the ORIGINAL GECKO SYSTEM with the GECKO EXTREME SYSTEM! 
GPS allows you to safely vanish, switch or transform almost ANY borrowed item VISUALLY AND SILENTLY!! It is an easy-to-use, light-weight and unobtrusive magic device that you will carry with you at all times. 
A quick and easy hook up and, once customized (which only takes moments), you can comfortably carry it with you and use it wherever and whenever you desire. You can even perform amazing vanishes in short sleeves! 
With an almost instant reset, GPS is perfect for walk around, close-up, parlor, and street magic. It is so easy to use that it is appropriate for all skill levels from beginner to expert, and is a must-have item for every performer. 
Countless hours of research and development have gone into the GPS to ensure you receive a high-quality, professional apparatus. 
GPS provides you with thousands of possibilities, such as:

Vanishes!  Bending!  T&R (Torn and Restored)!  Transformations!  Switching!  Use as a hold-out device too!  Instant reset!  Perform within minutes of opening!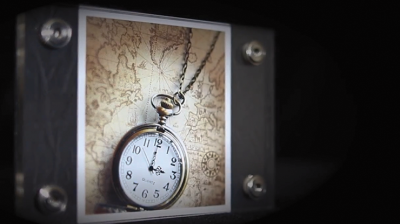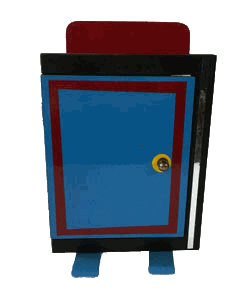 ​Performer displays a plaque with the picture of a black rabbit. He turns the frame around thrice, and asks the kids to shout "BOO". The frame is opened to show the rabbit is now white! This is repeated. You finally ask the kids to shout "BOO" again, and turn the plaque around. The picture on the opposite side displays the back of the black rabbit, running away.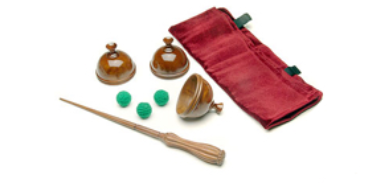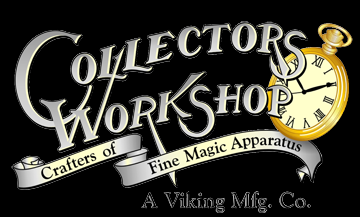 FROZEN IN TIME

                               by Masuda Magic

​

Place a photo frame containing a picture of a pocket watch, on the table, facing down. 
Now, ask the spectator to name their favorite hour. 
Then, the photo inside the photo frame is revealed... The time on the watch in the photo exactly matches the spectator's chosen hour... 
A prediction using a photo, which is as known as an untransmutable object, has a huge impact. 
This photo frame is thick and super-clear acrylic. A real screw (not an imitation) is used to securely secure the frame on each corner. 
Because of its luxury appearance, this is a first class item even as an interior accessory. 
We're proud to be announce that Frozen in Time New Edition has the highest quality in terms of appearance, mechanism and, most important of all, structure.

Watch the video

HINDU CUPS AND BALLS
​

 LIMITED PRODUCTION. ONCE SOLD, THESE WILL NOT BE MADE AGAIN.

This is by far one of the most beautiful hand-turned Hindu Cup sets you will ever own. Delicately hand- turned by the craftsmen at the CW workshop, these incredible cups will bring joy just by merely handling them, let alone performing with them!
You will cause knit balls to vanish, appear and multiply. They will travel invisibly through the air from your hand to any cup called for by a spectator.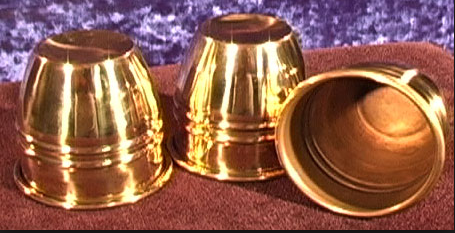 Stage Brass Cups & Balls
3 3/4" Tall

3 4" Wide

$199.99

Only one in stock

Messado Linking Rings



Messado has changed the linking rings from a stage classic to a modern, magical close-up miracle. Rings link in mid-air and defy gravity -- and even link while a spectator holds on. Bundles include a video featuring top-notch instruction from Messado, and a set of gorgeous black rings in a slim leather case.